Alliance
Victorinox Alliance – En elegant och sofistikerad klocka för den stilmedvetne
Victorinox Alliance-serien är skapad för den stilmedvetne användaren som söker en elegant och sofistikerad klocka. Med sin klassiska design, högkvalitativa material och schweiziska precision är Alliance den perfekta klockan för formella tillfällen och professionella miljöer. Låt oss utforska vad som gör Victorinox Alliance till en favorit bland stilmedvetna klockälskare.
Alliance-serien från Victorinox är känd för sin eleganta och sofistikerade design, som kombinerar klassiska element med moderna inslag. De slanka boetterna i rostfritt stål, de delikata indexen och visarna, samt de eleganta armbanden i rostfritt stål eller läder ger Alliance-klockorna en tidlös och distinkt stil.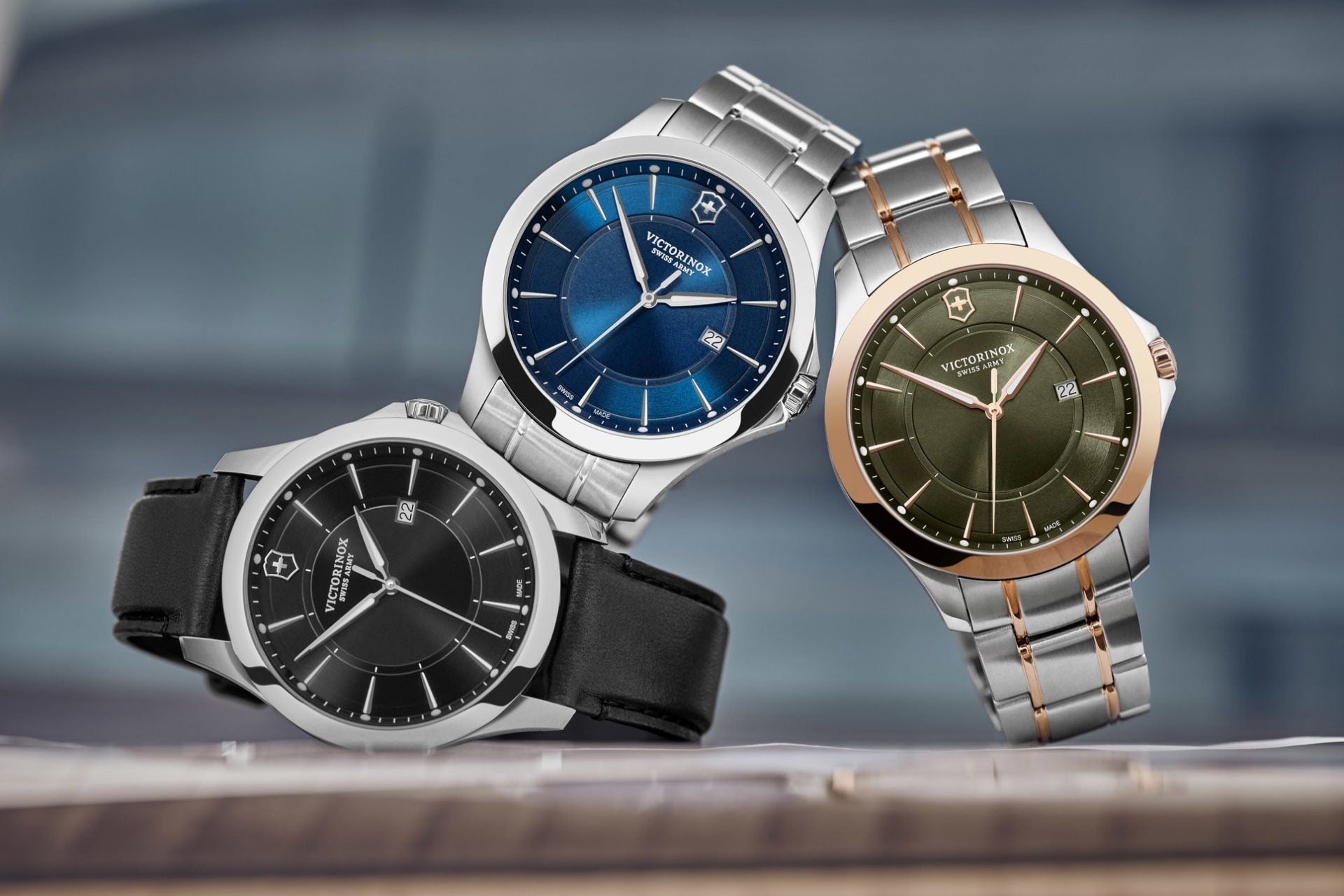 Sunday,Monday,Tuesday,Wednesday,Thursday,Friday,Saturday
January,February,March,April,May,June,July,August,September,October,November,December
Not enough items available. Only [max] left.
Add to Wishlist
Browse Wishlist
Remove Wishlist
WARNING: Max settings 200 code custom color. If you want more than, please contact support us, Kind Regards!
IMPORTANT: Click on the button 'Update on online store' to code active on live theme.
Update on online store
Updating style
Updated style
Demo Swath, Label settings Preview: