Certina
In 1888 in Grenchen, Switzerland, the brothers Alfred and Adolf Kurth started what we know today as Certina. The name Certina comes from the Latin "certus" which translates to safe and reliable, something that has become synonymous with Certina watches. Whether you want a dressy watch like a DS-1 or a sporty diver from the DS Action Diver series, Certina is guaranteed to have something for you.
Klockeriet.se is an authorized dealer for Certina and you always get Certina's 2-year warranty when you buy a watch from us.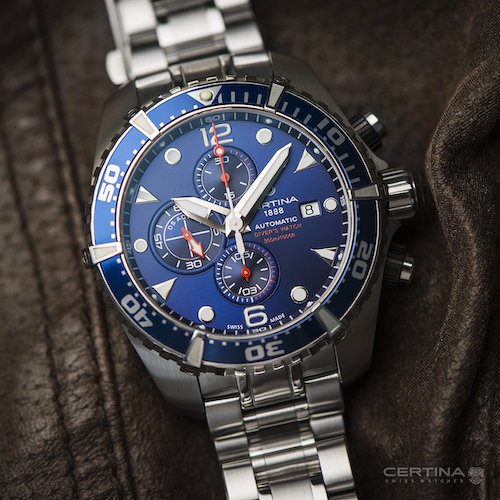 Sunday,Monday,Tuesday,Wednesday,Thursday,Friday,Saturday
January,February,March,April,May,June,July,August,September,October,November,December
Not enough items available. Only [max] left.
Add to Wishlist
Browse Wishlist
Remove Wishlist
WARNING: Max settings 200 code custom color. If you want more than, please contact support us, Kind Regards!
IMPORTANT: Click on the button 'Update on online store' to code active on live theme.
Update on online store
Updating style
Updated style
Demo Swath, Label settings Preview: