Fieldforce
Victorinox Fieldforce – En pålitlig och funktionell klocka för den aktiva användaren
Victorinox Fieldforce är designad för den aktiva användaren som söker en pålitlig och funktionell klocka för alla typer av äventyr. Med sina schweiziska urverk, tydliga visning och slitstarka material är Fieldforce-klockorna både praktiska och hållbara. Utforska vad som gör Victorinox Fieldforce till en favorit bland äventyrsentusiaster.
Fieldforce från Victorinox kombinerar en klassisk och sportig design med funktioner som är anpassade för den aktiva användaren. De tydliga indexen och självlysande visarna garanterar enkel avläsning i alla ljusförhållanden, medan de robusta boetterna och armbanden i rostfritt stål eller läder erbjuder hållbarhet och komfort. Fieldforce-klockorna är utrustade med pålitliga schweiziska urverk för att garantera exakt tidmätning och långvarig prestanda.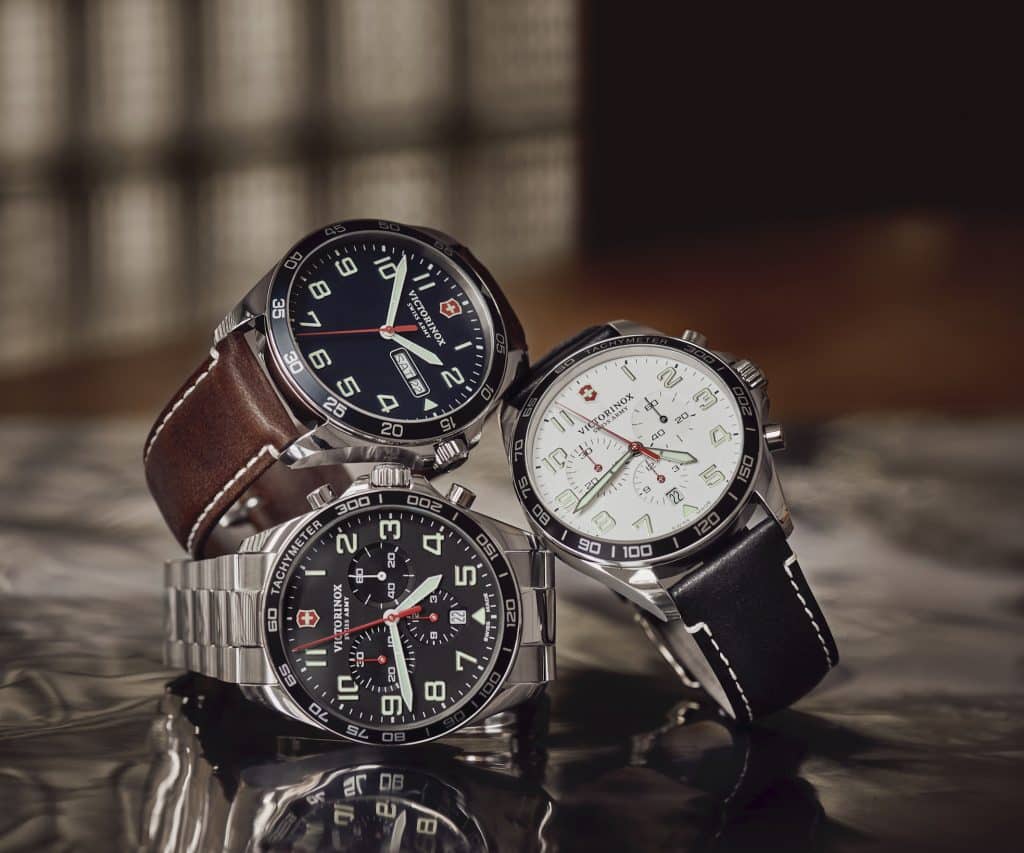 Sunday,Monday,Tuesday,Wednesday,Thursday,Friday,Saturday
January,February,March,April,May,June,July,August,September,October,November,December
Not enough items available. Only [max] left.
Add to Wishlist
Browse Wishlist
Remove Wishlist
WARNING: Max settings 200 code custom color. If you want more than, please contact support us, Kind Regards!
IMPORTANT: Click on the button 'Update on online store' to code active on live theme.
Update on online store
Updating style
Updated style
Demo Swath, Label settings Preview: