Sjöö Sandström
Sjöö Sandström är ett exklusivt svenskt klockvarumärke känt för sin unika design, höga kvalitet och hantverk av högsta standard. Varumärket grundades 1986 och har sedan dess tillverkat klockor med en blandning av svensk stil och schweizisk teknik. Sjöö Sandström-klockorna är handgjorda med stor noggrannhet och precision, och tillverkade av de finaste materialen. Sjöö Sandström är också ett utmärkt val för samlare och stilmedvetna personer som söker en tidlös och unik klocka. Utforska det exklusiva sortimentet av Sjöö Sandström-klockor idag och upptäck en värld av svensk hantverk, elegans och högsta kvalitet.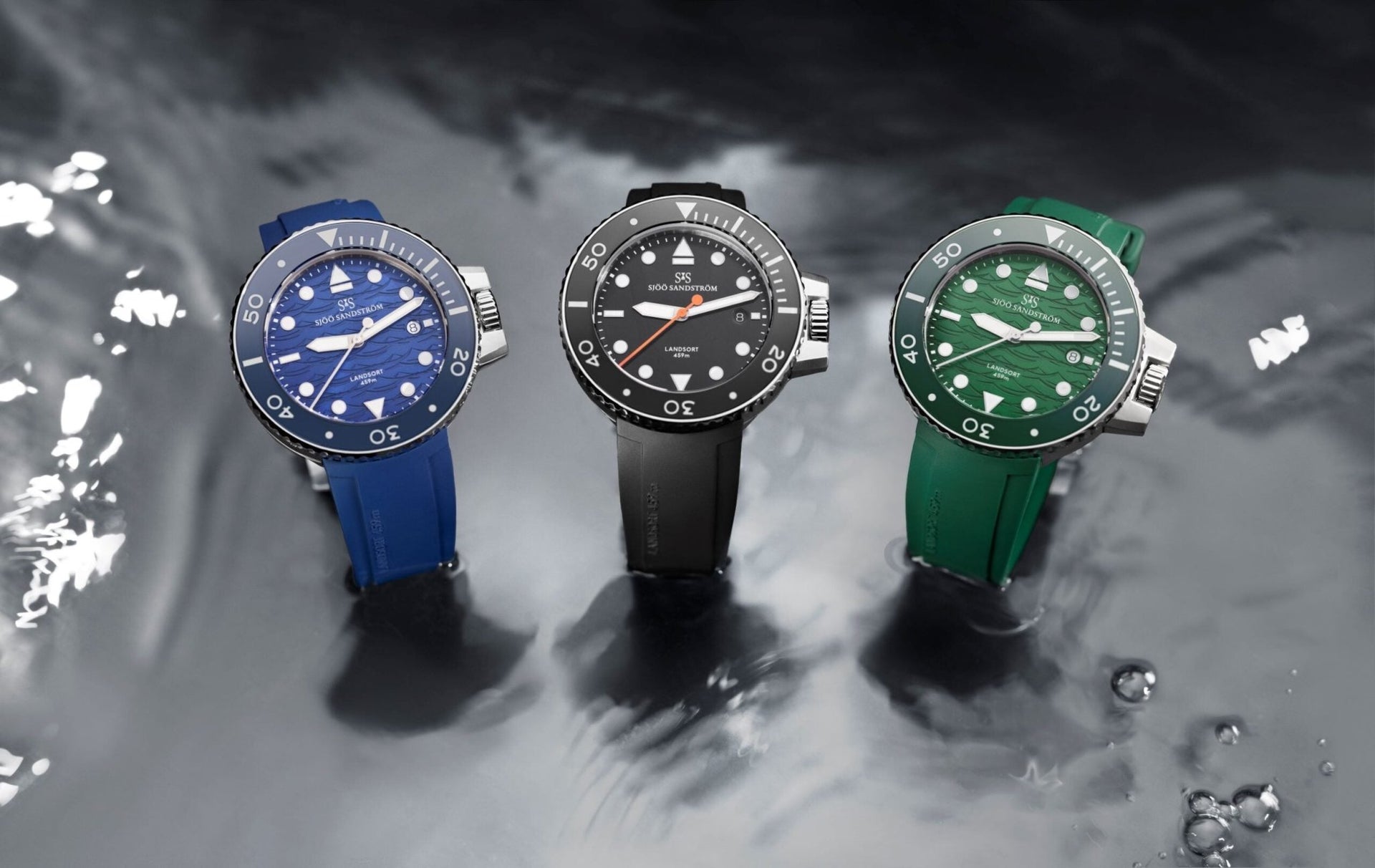 Sunday,Monday,Tuesday,Wednesday,Thursday,Friday,Saturday
January,February,March,April,May,June,July,August,September,October,November,December
Not enough items available. Only [max] left.
Add to Wishlist
Browse Wishlist
Remove Wishlist
WARNING: Max settings 200 code custom color. If you want more than, please contact support us, Kind Regards!
IMPORTANT: Click on the button 'Update on online store' to code active on live theme.
Update on online store
Updating style
Updated style
Demo Swath, Label settings Preview: